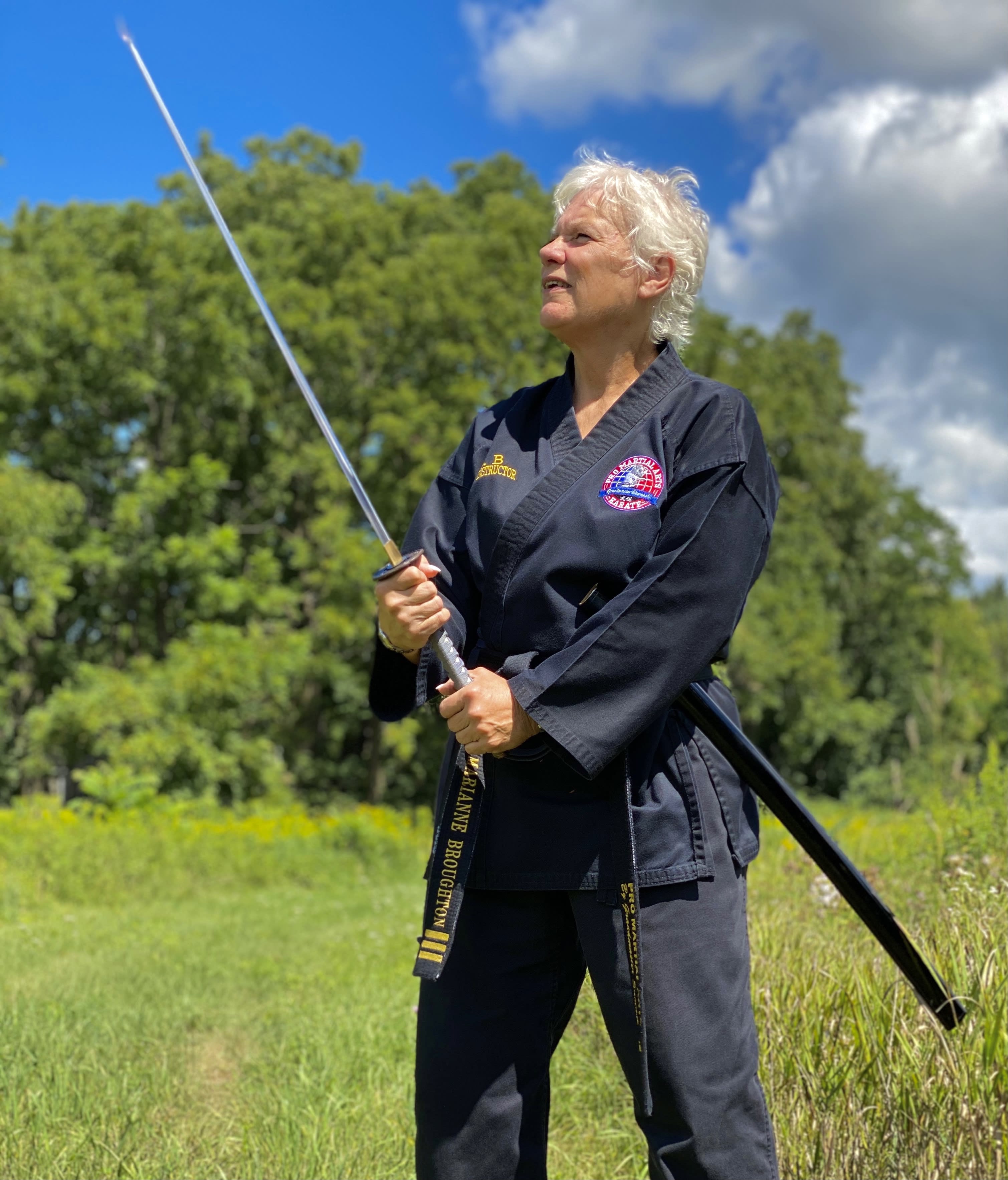 Marianne Broughton
Marianne Broughton is Chief Instructor at ProMartial Arts, Lake Orion.
She has trained in the martial arts for over 35 years, starting with N.A.A.M.A. (North American Alliance of Martial Arts).
Ms. Broughton, (or "Ms. B" as the students call her), is a life coach and motivational teacher and was previously an instructor for the Royal Oak continuing education program.
Ms. B is a third-degree black belt in Tang Soo Do and is currently training for her fourth degree.
She has also studied and trained with Japanese weapons for 6 1/2 years and is first Q in Toyama Ryu (Iaido) Swords.
Ms. B's lifelong mission has been to help individuals realize and achieve their greatest potential. This skill set allows Ms. B to combine the teaching of the martial arts and character education at a level that is appropriate for all ages.